I first encountered Count Dolby von Luckner (Dale DeBakcsy) at the 2013 American Atheists convention a year ago in Austin. He had a table there, where he would draw pretty much anything requested. His notebook of sketches was packed with awesome. The clear standout was the Taftaroo (Howard Taft plus kangaroo), which was later paired with Tesla riding a velociraptor.
That year,
JT Eberhard got Iron Man punching Jesus
. I had no good ideas until after I got back home. But this year, I had one that I'm pretty happy with.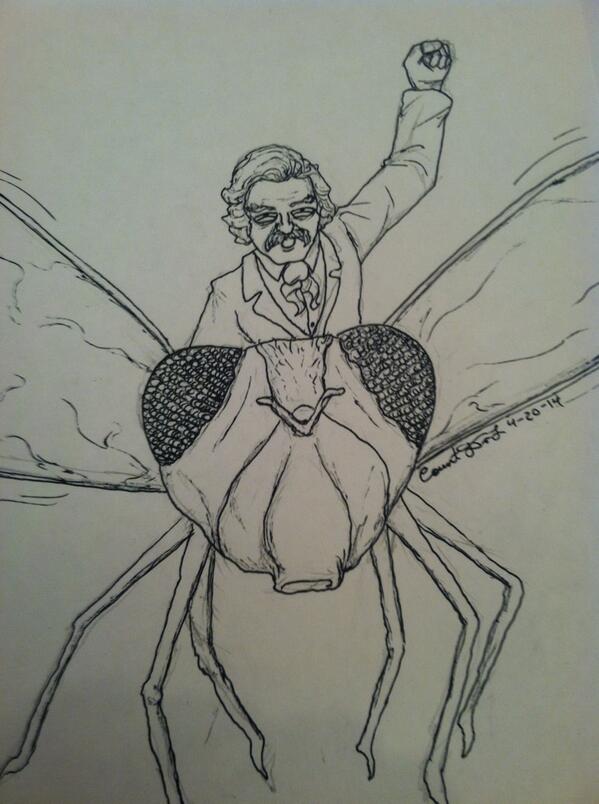 The inspiration for this request was one of my favorite criticisms of religion, Mark Twain's "The Fly".
To see Dale's other work:
The Vocate
Frederick the Great: A Most Lamentable Comedy Breaching Time and Space
He's also a contributors for a few publications:
The Freethinker
Philosophy Now
American Atheists Magazine
Secular World
New Humanist
Free Inquiry